You can update your credit card details in your Account under the Payment by section.
Note: If you want to remove your credit card without replacing it with another one, please contact our Data Protection Officer at dpo@upclick.com and ask to do it for you.
For more information, about the Information Collection please visit our Privacy Policy page.
---
Step 1 - Go to the Purchase Finder and access your Order Summary
Follow the link and type the email address you have used to make this purchase online.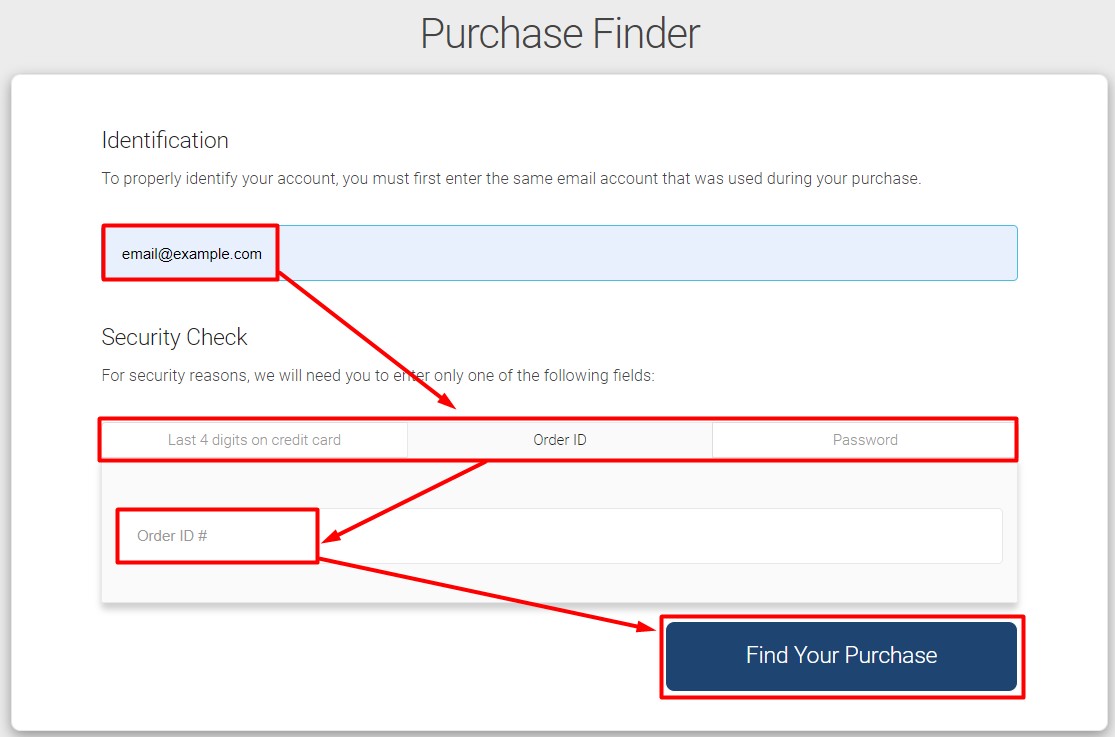 Once you have entered your email address and completed the security check, you will be prompted to enter the last 4 digits of your credit card or your ZIP/postal code in case you have used your PayPal account to complete payment.

See more: How can I access my order summary?
---
Step 2 - Click My Transactions
Click View under the Receipt tab to see the transaction you need.
---
Step 3 - Click Edit
Click Edit for the domain you want to update the card for, directly below the credit card we currently have stored for you.

---
Step 4 - Update your card details
Enter your new card details and click Update.